Molyvos, a picturesque village located on the northern coast of Lesvos island, is a must-visit destination for anyone traveling to Greece. The village is well-known for its medieval castle, traditional architecture, and stunning sea views. If you're planning a trip to Molyvos, here are five things you should definitely do:
Walk through the cobblestone streets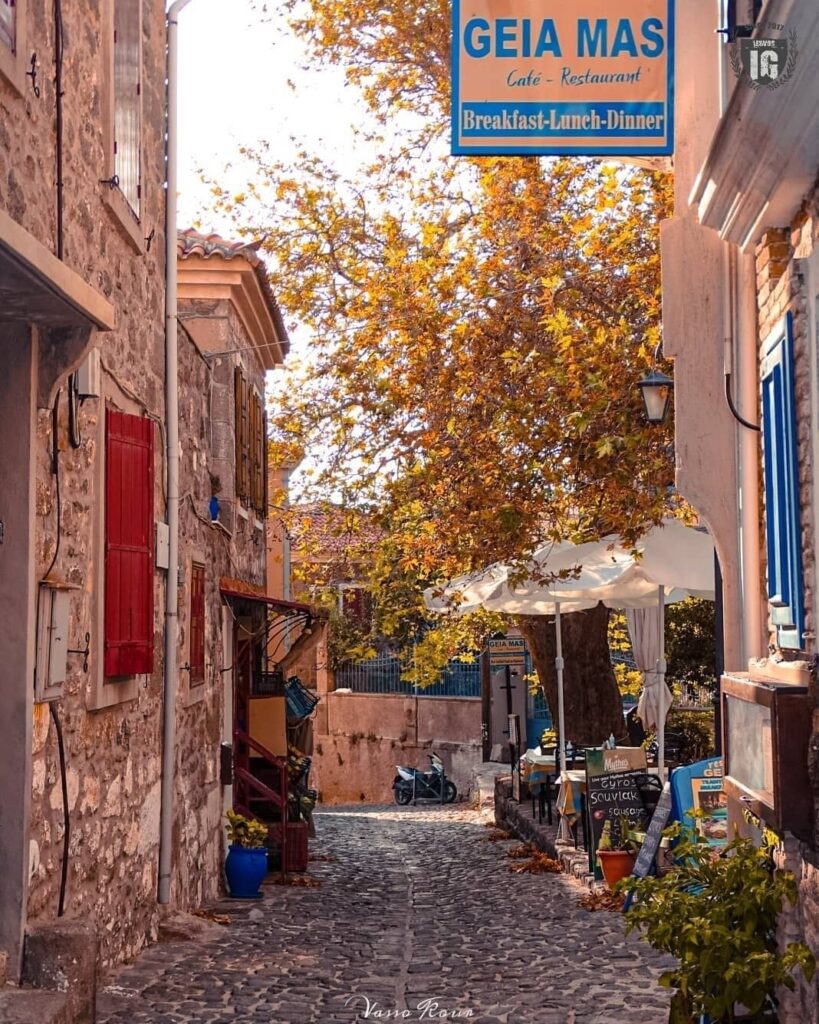 Molyvos is a charming village with narrow cobblestone streets, old stone houses, and colorful flowers. A leisurely walk through the village will allow you to appreciate the local architecture and discover hidden gems like small churches, artisan shops, and traditional tavernas.
Visit the Molyvos Castle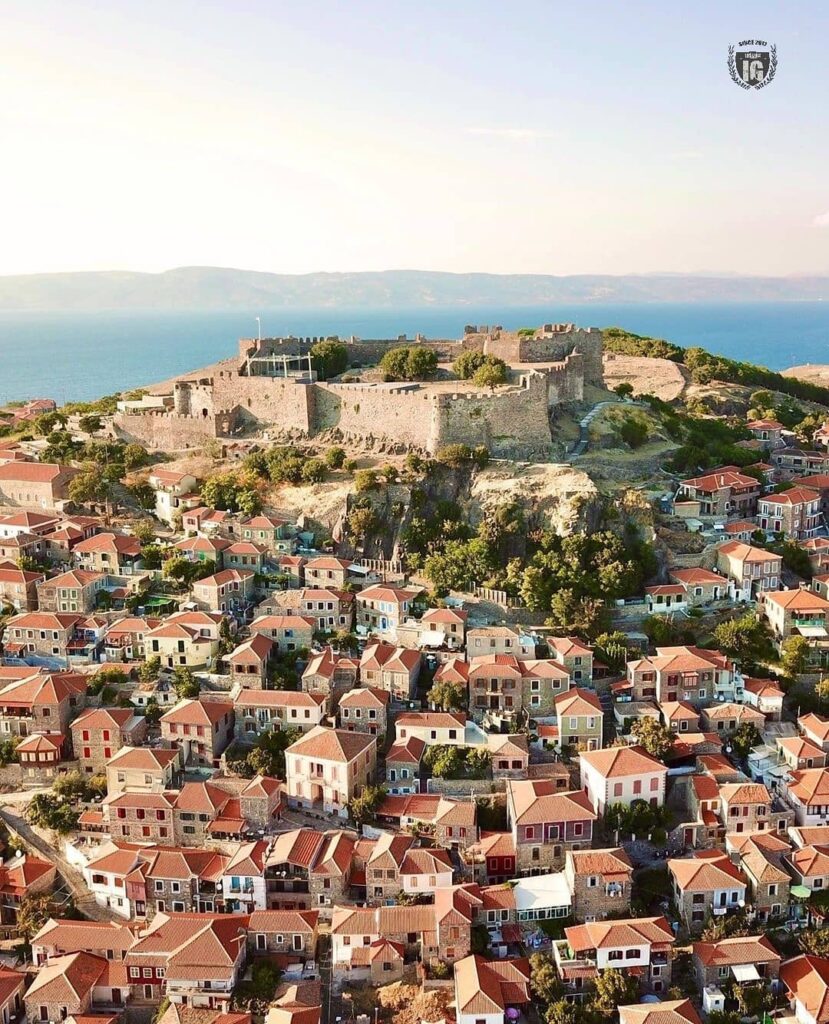 The Molyvos Castle, also known as the Castle of Mytilene, is one of the most iconic landmarks of Lesvos. The castle was built in the 14th century and offers stunning views of the Aegean Sea and the surrounding landscape. It's a great spot for taking pictures and exploring the history of the island. Find more information here.
Take a tour with Village Train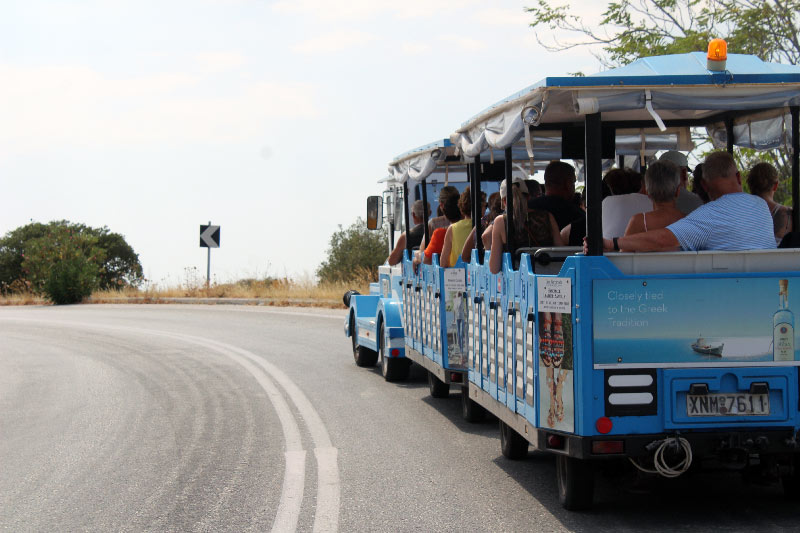 Explore Molyvos, Petra, Anaxos and their surroundings with a guided tour by villagetrain.gr. This eco-friendly train will take you on a scenic journey through the countryside, olive groves, and traditional villages. You'll learn about the history, culture, and nature of Lesvos from a knowledgeable guide.
Visit the Museum of the Ottoman baths
of Mithymna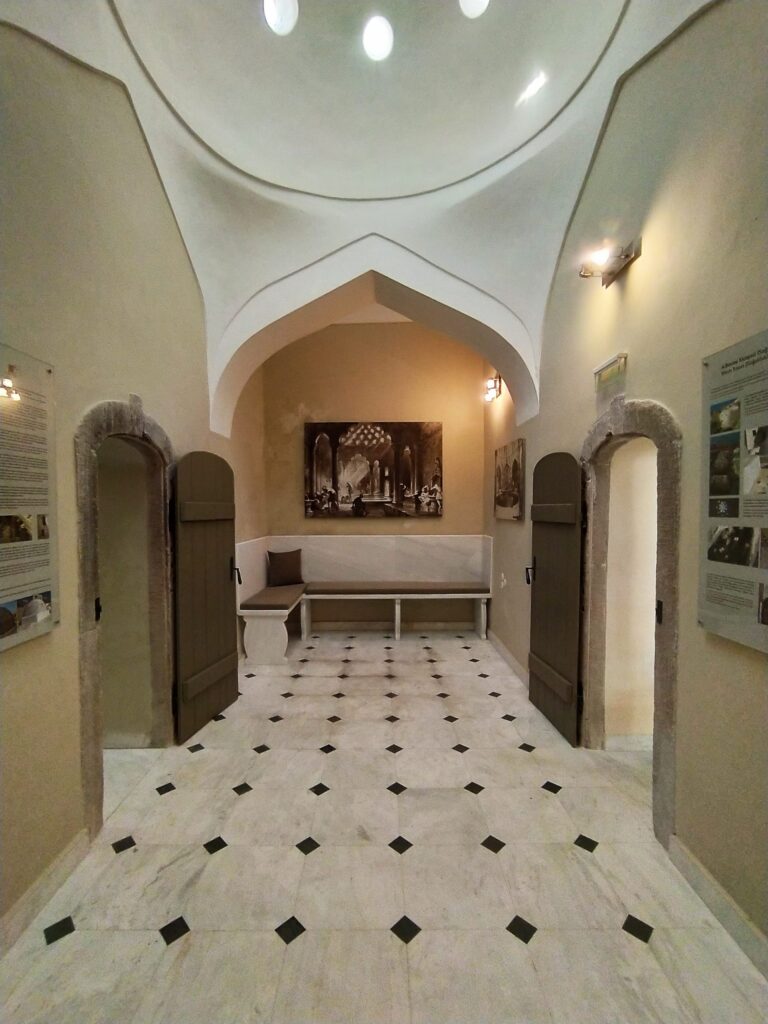 The museum is one of the most important preserved Ottoman buildings in Molyvos, it is owned by the Municipality and is listed as a protected monument by the Ministry of Culture. The baths were public and shared by men and women on alternate days or at different hours and were directly connected to the Ottoman daily and religious life. Find more information here.
Try the local cuisine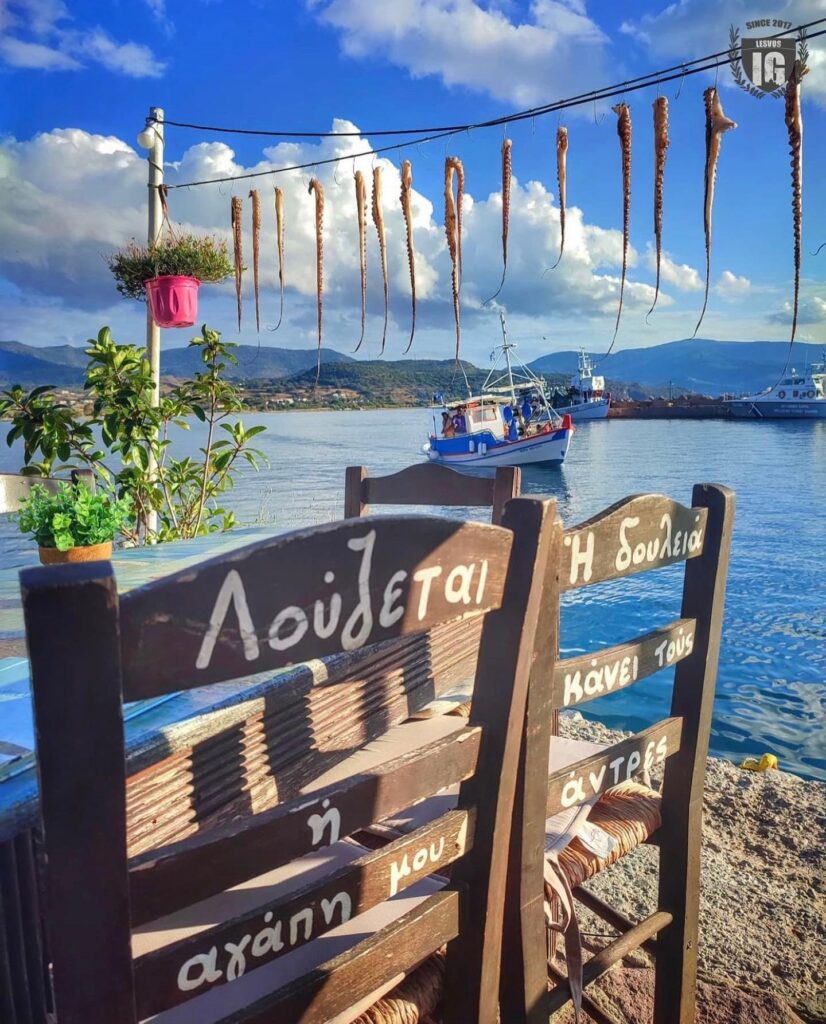 Molyvos is famous for its delicious seafood, fresh vegetables, and homemade sweets. There are plenty of traditional tavernas and restaurants in the village where you can taste the local cuisine. Some of the must-try dishes include grilled octopus, stuffed tomatoes, and ouzo-flavored ice cream.
In conclusion, Molyvos is a beautiful village with plenty of things to do and see. Whether you're interested in history, nature, art, or food, Molyvos has something to offer. By following our list of five things to do, you'll be able to experience the best of this charming village. Don't forget to bring your camera and share your memories with us!